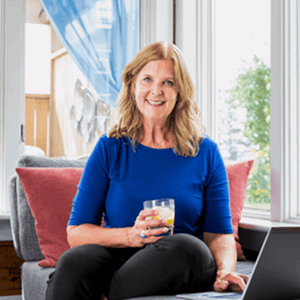 Cheryl Turnbull-Bruce
Assistant Director Nutrition, Maritime Nutrition Team
I really enjoy working as a Registered Dietitian. This career allows me to combine the science of nutrition with my love of food and cooking to help others improve their health. I lead the Maritime dietitian team in creating practical activities that build healthy life skills. I am a strategic thinker and always look for new opportunities to spread the word about food and nutrition in a fun, digestible way. I grew up on PEI and am a proud islander! I love summer the most when we can spend long days outside, enjoying our deck, entertaining, or having quiet time with my husband and daughter at the beach. In my spare time, I try new recipes and get my family and friends to score them, so I know what changes to make next time.  Favourite resource: I love the recipe videos as they were filmed in my own kitchen, with my daughter and my colleague's daughter doing the cooking! These are my two favorite videos:  Strawberry Banana Parfait and Roasted Tomato and Feta Pasta.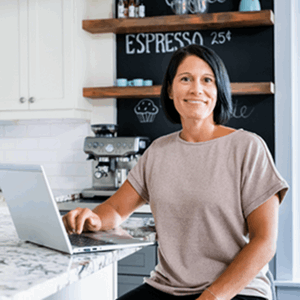 Renée Savoie
Project Manager, New Brunswick, Maritime Nutrition Team
My work varies from updating our website, to delivering workshops, to developing resources. I've been working as a Registered Dietitian since 2002 and studied at Université de Moncton. My favourite part of being on the Teach Nutrition Maritimes team is that I get to work on many different projects with different people. It never gets boring! My love for cooking sparked my interest in nutrition, eventually leading me to this career. I grew up in the small town of Grand Barachois, 15 minutes from where I now live in Shediac River. On my days off, I love to be outside biking, walking, running and working in the garden with my husband. And of course, you can find me in the kitchen baking and cooking too! Favourite resource: I love the whole "Parents" section, as I did quite a bit of work on it.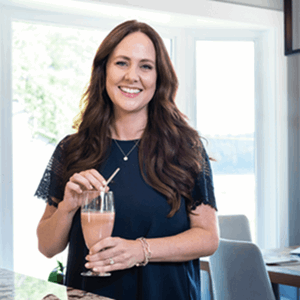 Michelle Arseneau Léger
Regional Project Manager, Maritime Nutrition Team
I help make fun resources for children to learn about food. Being a creative person myself, I love working with like-minded colleagues and partners to brainstorm new ideas! I find myself lucky to work with others who are passionate about our projects. That makes the work wonderful.  Originally from Tracadie-Sheila, I studied at Université de Moncton to become a Registered Dietitian, and now live in Shediac River. In my free time, you can find my husband and I near the water: boating, kayaking or paddleboarding with my small dog Stella. On land, I'm usually doing yard work, at the thrift store or crafting something. Favourite resource: I was the lead on the School Book series. It's my hope that the books foster a love of reading and learning about food.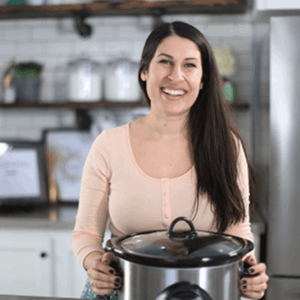 Tracy Michael
Project Manager, Nova Scotia, Maritime Nutrition Team
I work with the dietitian team to develop nutrition resources, facilitate educational workshops, and engage with community partners. I have always been interested in food, and I wanted to work in a helping profession, so becoming a dietitian was an obvious match. I studied at the University of Prince Edward Island and started working as a Registered Dietitian in 2009. I'm a mom of two sweet little boys and I love to pass on family food traditions to them. We love to learn about other cultures by trying different cuisines. I'm an avid traveller and have visited over 20 countries (and counting!). Favourite resource: the preschool book, Saturday at the Dragon House. I helped develop and photograph some of the activities. It's a dynamic resource that creates so many learning opportunities!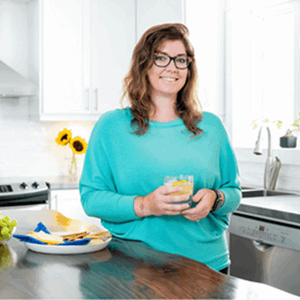 Janis Mackay
Project Manager, Pei, Maritime Nutrition Team
My tasks vary each day, which I love. I could be testing a recipe or activity that's being developed. I might be presenting a workshop, attending a conference or promoting our free resources to teachers and early childhood educators. I discovered my interest in nutrition when I was playing hockey for PEI's Canada Games team. Our coach focused on the importance of sports nutrition, which was the inspiration for my career as a Registered Dietitian. I received my degree in Science from the University of Prince Edward Island. I live in Alexandra with my husband and four children. On my days off, I'm always up for an adventure! Favourite resource: I love the Fun in the Kitchen with Kids Recipe Collection. I was able to work with my daughter on the videos, and we tested most of the recipes as a family.